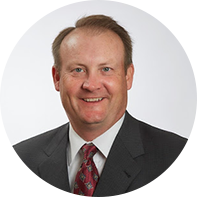 Brian Butler
Specialty: Urology
Phone Number:
Location:Suite 207, 1111 Delafield St., Waukesha, Wisconsin, USA, 53188
Website:www.wisconsinurology.com
Dr. Butler was born and raised in the Detroit area. He obtained his undergraduate degree in Chemistry at Georgetown University, Washington D.C. He attended medical school at the University of Michigan in Ann Arbor and graduated in 1990. Dr. Butler completed six years' residency training in Urology at the Cleveland Clinic Foundation in Cleveland, Ohio, completing this in 1996.
Dr. Butler has strong interests in all areas of adult urology including urologic oncology, urinary incontinence and all forms of voiding dysfunction. Dr. Butler has specific interest and experience in robotic surgery, GreenLight laser treatment for enlargement of the prostate and TVT sub urethral sling surgery in the treatment of urinary incontinence.
Dr. Butler is an Associate Clinical Professor in the Department of Urology at the Medical College of Wisconsin, Medical Co-Director at The Center for Prostate and GU Oncology here at Waukesha Memorial Hospital Hospital. He also serves on the Board of Directors for the Waukesha-Elm brook Independent Physician Association.
Dr. Butler is married, his wife Carolyn practices as an ophthalmologist at Medical Eye Associates in Waukesha, and they have three children. He enjoys family activities and golfing.