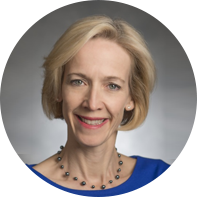 Carolyn Butler, MD
Specialty: Ophthalmology
Phone Number:
Location: Suite 312, 1111 Delafield St., Waukesha, Wisconsin 53188
Website:www.medicaleyeassociates.com
Dr. Butler was born and raised in the Milwaukee area. Her undergraduate Bachelor of Science degree in biochemistry is from the University of Wisconsin – Madison. She is also a graduate of the University of Wisconsin Medical School.
Dr. Butler completed both her internship and her ophthalmology residency at the Cleveland Clinic Foundation where she was chief resident during her last year. Dr. Butler has been certified by the American Board of Ophthalmology since 1995 and is a Fellow of the American College of Surgeons. In addition, she is a member of the American Academy of Ophthalmology and the Wisconsin Academy of Ophthalmology. She returned to her hometown to join Medical Eye Associates in 1996 following two years in a private practice in Cleveland.
Dr. Butler is on staff at Waukesha Memorial Hospital as well as Oconomowoc Memorial Hospital. She practices all forms of general medical ophthalmology including macular degeneration, diabetes and glaucoma care. Dr. Butler is proficient in laser care for diabetic retinopathy and glaucoma. Her practice also includes pediatric eye care for medical and surgical conditions.
She enjoys spending time with her husband Dr. Brian Butler and their three lovely children. Dr. Butler enjoys golf, tennis, skiing and Badger athletics.
Dr. Butler has concentrated her practice at the Waukesha and Mukwonago offices of Medical Eye Associates and accepts new patients of all ages.