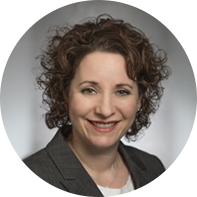 Deborah Bernstein
Specialty: Ophthalmology
Phone Number:
Location:Suite 312, 1111 Delafield St., Waukesha, Wisconsin, USA, 53188
Website:www.medicaleyeassociates.com
Born and raised in Milwaukee, Dr. Deborah Bernstein is happy to return to her hometown to join Medical Eye Associates and the medical staff of Waukesha Memorial Hospital. Dr. Bernstein completed her undergraduate education at Emory University in Atlanta, George with a degree in Spanish and Biology, and her medical degree from the Medical College of Wisconsin. She trained in Medical/Surgical Ophthalmology at Rush Presbyterian Saint Luke's Medical Center in Chicago, Illinois.
She practices general medical and surgical ophthalmology with special interests in pediatric care, cataracts, including Presbyopia Correcting Lens Implants, glaucoma, and diabetic eye diseases.
Dr. Bernstein enjoys spending time with her new husband, cooking, golf, and watching the Green Bay Packers.
Dr. Bernstein will concentrate her practice in the Waukesha and Milwaukee offices of Medical Eye Associates, and welcomes new patients of all ages.