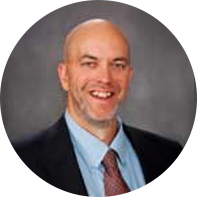 James Leonhardt
Specialty: Gynecology
Phone Number:
Location:Suite 311, 1111 Delafield St., Waukesha, Wisconsin, USA, 53188
Website: www.morelandobgyn.com
Dr. Leonhardt is married and has three children. He enjoys running, softball, basketball and many other sports. He is an enthusiastic reader.
Dr. Leonhardt received his B.A. cum laude from Kalamazoo College and graduated with honors from the University of Michigan Medical School. He completed his residency in Obstetrics and Gynecology at the U.S. Naval Hospital in Oakland, California. Following his residency, he completed his Naval service at the Naval hospital in Guam, practicing OB-GYN for two years.
Dr. Leonhardt has been in private practice in Wisconsin since 1994. He is board certified and a Fellow in the American College of Obstetricians and Gynecologists. He is a member of the American Institute of Ultrasound in Medicine, the Milwaukee Gynecologic Society, the Wisconsin Medical Society and the Waukesha County Medical Society. Dr. Leonhardt is also a Certified Clinical Densitometrist.