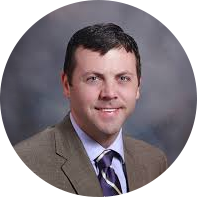 Kevin Connor, DDS
Specialty: Dental
Phone Number:
Location: Suite 222, 1111 Delafield St., Waukesha, Wisconsin 53188
Website: www.omsawaukesha.com
Dr. Connor is a graduate of Marquette School of Engineering with a B.S. in Biomedical Engineering. He earned his D.D.S. degree from the Marquette University School of Dentistry in 2004. Dr. Connor went on to complete medical school at the Louisiana State University Health Sciences Center in 2007, and completed a one year general surgery internship in 2008. Dr. Connor completed his oral surgery training in 2010 at LSU, and subsequently joined the private practice of OMSA.
Dr. Connor's surgical interests include dentoalveolar, trauma, and reconstructive surgery, and the surgical treatment of diseases of the temporomandibular joint.
Dr. Connor has extensive training and experience in all aspects of oral and maxillofacial surgery. He is a member of the American Association of Oral and Maxillofacial Surgeons, American Medical Association, American Dental Association, Waukesha County Dental Society, Jefferson County Dental Society, and the Wisconsin Dental Association. He is currently board eligible by the American Board of Oral and Maxillofacial Surgery.