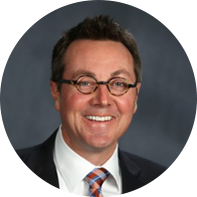 M. Scott Connor, DDS
Specialty: Dental
Phone Number:
Location: Suite 222, 1111 Delafield St., Waukesha, Wisconsin 53188
Website: www.omsawaukesha.com
Dr. Connor graduated from Marquette University School of Dentistry in 2000. He received his doctorate in medicine at Louisiana State University in 2003. He then went on to complete an internship in general surgery and his residency training in oral and maxillofacial surgery at LSU.
Dr. Connor's surgical interests include the management of both malignant and benign pathology of the oral cavity, and salivary gland disease.
Dr. Connor has extensive training and experience in all aspects of oral and maxillofacial surgery. He is a member of the American Association of Oral and Maxillofacial Surgeons, International Association of Oral and Maxillofacial Surgeons, American Medical Association, American Dental Association, Waukesha County Dental Society, Jefferson County Dental Society and the Wisconsin Dental Association. He is board certified by the American Board of Oral and Maxillofacial Surgery.