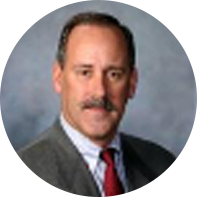 Michael Phillips
Specialty: General/Vascular
Phone Number:
Location:100, 1239 Corporate Center Drive, Oconomowoc, Wisconsin, USA, 53066

Dr. Phillips has been in practice since 1991 and currently teaches advanced laparoscopic skills and procedures to surgeons throughout the Midwest, Oregon and Washington. Dr. Phillips is Board Certified by the American Board of Surgery and a recognized expert in the field of minimally invasive surgery.
In addition to Laparoscopic Surgery, Dr. Phillips performs all types of General Surgery as well as Vascular and Endovascular Surgery. Dr. Phillips has a strong interest in cancer care and is actively involved in genetic cancer screening. Dr. Phillips is one of the areas first surgeons to offer this service.
Additionally, Gastrointestinal Endoscopy is also a large part of his practice as is the treatment of Gastroesophageal Reflux Disease and Colon Cancer.