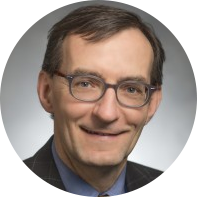 R. Ted Compton, MD
Specialty: Ophthalmology
Phone Number:
Location:Suite 312, 1111 Delafield St., Waukesha, Wisconsin, USA, 53188
Website:www.medicaleyeassociates.com
Dr. Compton received his undergraduate degree with honors in biochemistry from University of Michigan and earned his medical degree from Ohio State University in 1985. He fulfilled his residency in Ophthalmology at Mt. Sinai Medical Center in New York City. Dr. Compton has been Board Certified in Ophthalmology by the American Board of Ophthalmology since 1991. In addition, he is a member of the American Academy of Ophthalmology and the State Medical Society of Wisconsin.
Dr. Compton is affiliated with Waukesha Memorial Hospital and Oconomowoc Memorial Hospital. Dr. Compton practices comprehensive ophthalmology, and his practice interests include cataract surgery, glaucoma, and retinal disease, including diabetic retinopathy, and macular degeneration. Pediatric eye care and Botox injections for medical conditions are also a part of Dr. Compton's expertise.
He enjoys spending time with his family and coaching soccer. Dr. Compton also enjoys gardening, orchids, travel and studying both the Spanish and German language.
Dr. Compton practices in the Waukesha, Oconomowoc, and Mukwonago offices of Medical Eye Associates and welcomes new patients of all ages.