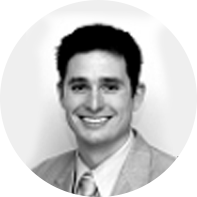 William Shultz
Specialty: Ophthalmology
Phone Number:
Location:Suite 312, 1111 Delafield St., Waukesha, Wisconsin, USA, 53188
Website:www.medicaleyeassociates.com
William R. Shultz, M.D. joined Medical Eye Associates in 2010. He was born and raised in the suburbs of Chicago and spent many summers in the Lake Geneva area with his family.
Dr. Shultz earned his Bachelor's Degree at the University of Illinois in Champaign, Illinois. He received his Medical Degree from Loyola University Stritch School of Medicine in Maywood, Illinois. His professional training included completing an internship at Resurrection Medical Center in Chicago before moving to Missouri to complete his residency at the Saint Louis University Eye Institute.
Dr. Shultz is proficient in the treatment of cataracts, diabetic retinopathy, glaucoma and pediatric ophthalmology. His interests include presbyopia correcting lens implants and eyelid surgery. He enjoys keeping up with the technical advances in the field of ophthalmology and passes this knowledge on to every one of his patients.
Dr. Shultz and his wife enjoy boating, water skiing, playing with their dog, and spending time with family. He is an avid reader and enjoys working on cars.
Dr. Shultz practices in the Waukesha, Oconomowoc and Wauwatosa offices of Medical Eye Associates and welcomes new patients of all ages.